By Patrick Everson
FOX Sports Gambling Writer
NFL Week 1 betting, I'd like you to meet college football Week 2 betting. I know you've met previously, pretty much every year at this time. But I figure it's just good manners to reintroduce you to each other with the big football weekend ahead.
Across this great nation, sports bettors are undoubtedly eager for this reunion. It all starts Thursday night, with the NFL regular-season opener between the Buffalo Bills and defending Super Bowl champion Los Angeles Rams.
There are plenty more compelling NFL matchups to follow and, of course, wager on. And on Saturday, we get a treat with Alabama vs. Texas. Let's dive into what I'm hearing from my sources.
The following are a handful of NFL Week 1 and college football Week 2 betting nuggets for your consideration.
Bettors Bullish on Bills
It's been the theme of the offseason at sportsbooks everywhere. Bettors can't get enough of the Buffalo Bills. The Bills are wildly popular, whether it's Super Bowl odds, the win total or season-long player props.
The same holds in the NFL Week 1 odds market. Most oddsmakers are absolutely rooting for the Los Angeles Rams, who are 2- or 2.5-point home underdogs, depending on where you shop. At DraftKings, for example, the point-spread ticket count is 2-1 on the road favorite Buffalo, and point-spread money is running 3-1 in favor of the Bills.
But interestingly, it's a little different at The SuperBook.
"We have more tickets on the Bills, but more money on the Rams," SuperBook senior risk supervisor Casey Degnon said. "So as we stand right now, Bills Mafia covering the 2.5 would be good for us. In an ideal world, the Bills cover and the [total] goes Under, as we have about a 3-1 ticket count in favor of the Over right now."
All that noted, it's worth reminding that on NFL games, the large majority of money comes in on game day, and even more so in the final hour leading up to kickoff. Things can change in a hurry.
"A lot can happen in the next 24 hours," Degnon said Wednesday night. "I feel like we will see more Bills money as we get closer to kick."
Go Fish
Another recurring theme heard from both oddsmakers behind the counter and sharp bettors on our side of the counter is that there's little respect for the New England Patriots. And in the case of NFL Week 1 odds, rising respect for the Miami Dolphins.
"In Week 1, Miami -2.5 is by far my No. 1 play," one professional bettor noted.
And that bettor was smart enough to get the best of the number. The Dolphins touched -4 this week at a few major sportsbooks and are currently -3.5 everywhere.
Oddsmakers are somewhat taken aback by the Patriots-Dolphins action.
"The Dolphins betting is more one-sided than I would've expected. Public and sharp money is all to that side," SuperBook executive director John Murray said.
The SuperBook opened Miami -3 way back in May. Bettors could've gotten Dolphins -2.5 from late July to late August. The SuperBook returned to -3 Aug. 28 and went to -3.5 Tuesday.
Roll Tide
Alabama vs. Texas – on FOX with a noon ET Saturday kickoff – is easily the most interesting matchup on the college football Week 2 odds board.
The Tide was listed as a 16-point favorite by some oddsmakers after Saturday's games, but the line moved quickly after being hammered by some sharp money. Alabama is currently a 20-point road favorite, with plenty more time for public money to roll in on the Crimson Tide.
Sure, the Longhorns got an easy Week 1 home win, 52-10 over lightweight Louisiana-Monroe. But Andy Molitor, a savvy college football bettor, and director of content for Betsperts.com, said the Longhorns' rout wasn't very impressive. Molitor noted that Texas QB Quinn Ewers made a host of mistakes that were masked by the blowout win. And while there's no doubt that Bijon Robinson is a star running back, Molitor thinks Alabama will be up to that challenge.
More so on Saturday in Austin, when it comes to that healthy point spread, Molitor thinks it'll be a matter of how much mercy Alabama coach Nick Saban has on Texas coach – and former Bama assistant – Steve Sarkisian.
"Beyond any stats, figures or comparisons you can make for arguing the handicap on this game, there's one simple fact: Alabama covers this -20 if Nick Saban wants to," Molitor said. "The path for an underdog price getting home is Alabama calling off the dogs. And seeing how often that's occurred when Coach Saban plays former assistants, I'm not so hopeful.
Still, three touchdowns is a lot to stomach on the road in front of a massive crowd in Austin.
"Perhaps bettors will call on the Old Reliable and take the Crimson Tide to cover the first-half line of -11.5, and not worry about the team taking off the entire fourth quarter. That'll be my strategy: Bank on 'Bama to come out, punch the hosts in the mouth, and keep punching them until the halftime whistle blows."
FWIW, that'll be my strategy too. Last week, I made the very square bet of Alabama -28 first half vs. Utah State. Alabama led 41-0 at the break. #ChilisMoney. Granted, hosting Utah State is nothing like traveling to Texas. I'll lay the 11.5 with the Crimson Tide, just the same.
Baker vs. the Browns
Baker Mayfield is no longer with the Cleveland Browns. But as fate and the football gods would have it, Mayfield was traded to the Carolina Panthers – who open the season at home Sunday against … the Browns.
Months ago, the Browns opened as 3.5-point road favorites when it looked like perhaps Deshaun Watson would start at quarterback. But Watson's off-field legal issues have him serving a 10-game suspension. So the line flipped, ultimately getting as far as Panthers -2.5, and Carolina is now -1.5.
"I played Carolina -1 a while back," the aforementioned sharp NFL bettor said. "Carolina looks solid, and Mayfield is comfortable, and I believe Cleveland will be offensively challenged with Jacoby Brissett at QB."
One-Way Action
Over at PointsBet USA, sports analyst Mike Korn pointed to two games that could be trouble spots for oddsmakers and big boons for bettors: the Baltimore Ravens at New York Jets and Denver Broncos at Seattle Seahawks.
The Ravens and Broncos are taking the majority of tickets and money on standard point-spread bets. And bettors are indeed popping both teams into their parlays, moneyline parlays, and teasers.
Baltimore opened -4.5 on the road and is now up to -7.5 at PointsBet USA. Denver opened at -4.5 and is up to -6.5 in a game pitting new Broncos QB Russell Wilson against his former team on Monday Night Football.
"Denver and Baltimore are definitely going to be the most lopsided action," Korn said.
The Broncos were drawing 93% of point-spread tickets and 85% of point-spread money at PointsBet as of Wednesday night. And the Ravens were seeing 94% of spread tickets and 93% of spread money. No question, the books need the Jets and Seahawks to at least cover the spread. Of course, an outright upset would be even more welcome behind the counter.
Down on Dallas … and Others
Regular-season win totals are among the most popular season-long NFL prop bets. The simplicity contributes to its popularity. Oddsmakers set each team's win total, and the bettor just has to decide if that team will hit the Over or Under on that total.
The Dallas Cowboys, being America's Team and all, are certainly popular in all betting markets, including season win totals. But with Dallas set to host the Tampa Bay Buccaneers on Sunday Night Football in Week 1, the Cowboys are popular in a way they'd probably rather not be, at least at BetMGM.
The Boys' win total opened at 10.5, with the Over/Under a pick 'em – both Over 10.5 and Under 10.5 were priced at -110. Now, Under 10.5 is a -165 favorite, and the Cowboys are taking the second-most Under tickets of any team in the league.
The only team taking more Under bets? The Chicago Bears, who opened at 6.5 (Over -140) and are down to 5.5 (Over -145).
Nos. 3, 4 and 5 in most Under tickets: the Seattle Seahawks, with a win total of 5.5, Pittsburgh Steelers (7.5) and Tennessee Titans (9.5). The top five teams in Over tickets: Detroit Lions (6.5), New Orleans Saints (8.5), Pittsburgh Steelers (7.5), Miami Dolphins (8.5) and Las Vegas Raiders (8.5).
Tepid Packers Support
For years, Aaron Rodgers and the Green Bay Packers have drawn plenty of betting support. And that will likely be the case this season, but the Week 1 support is more modest than usual. The Packers open at the rival Minnesota Vikings and are consensus 1.5-point favorites for a 4:25 p.m. ET kickoff on FOX.
At DraftKings, Green Bay is seeing 67% of early spread bets and 61% of early spread money.
Interestingly, PointsBet USA has the line a tick higher than pretty much every other book, with Green Bay a 2-point favorite. But the ticket count and money count are split, with the Pack drawing 60% of spread bets and the Vikes 63% of spread money.
However, you can bank on the Packers landing on lots of parlay and moneyline parlay tickets. The bookmakers would love to see a Vikings outright home win to bust up those parlays.
I Like Big Bets and I Cannot Lie
Some noteworthy major wagers at BetMGM, ahead of NFL Week 1:
— $300,000 on the Dolphins +135 to make the playoffs. To win $435,000
— $900,000 on the Dolphins -250 to win more than 7.5 games. To win $360,000
— $25,000 on the Saints +4000 to win the Super Bowl. To win $1 million
— $10,000 on the Dolphins +4000 to win the Super Bowl. To win $400,000
— $20,000 on the Bills +600 to win the Super Bowl. To win $120,000.
And how about a few real fliers, as well:
— $5,000 on the Jets +8000 to win the AFC. To win $400,000
— $5,000 on the Jets 150/1 to win the Super Bowl. To win $750,000
— $250 on the Arizona Cardinals 300/1 to go 17-0. To win $75,000
Patrick Everson is a sports betting analyst for FOX Sports and senior reporter for VegasInsider.com. He previously worked for Covers and is a distinguished journalist in the national sports betting space. He's based in Las Vegas, where he enjoys golfing in 110-degree heat. Follow him on Twitter: @PatrickE_Vegas.
---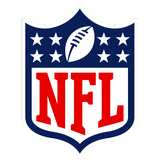 Get more from National Football League Follow your favorites to get information about games, news and more.
---
---